Free Melts Kit
Are you ready to treat yourself?
Today, we're giving away our gorgeous Melts Collection valued at $29.95 completely free for new customers!
If you are a true melt lover, then treat yourself with these!
These high quality melts produce AHmazing strong Aromas that last all the way to the end and within minutes of lighting them you'll want more!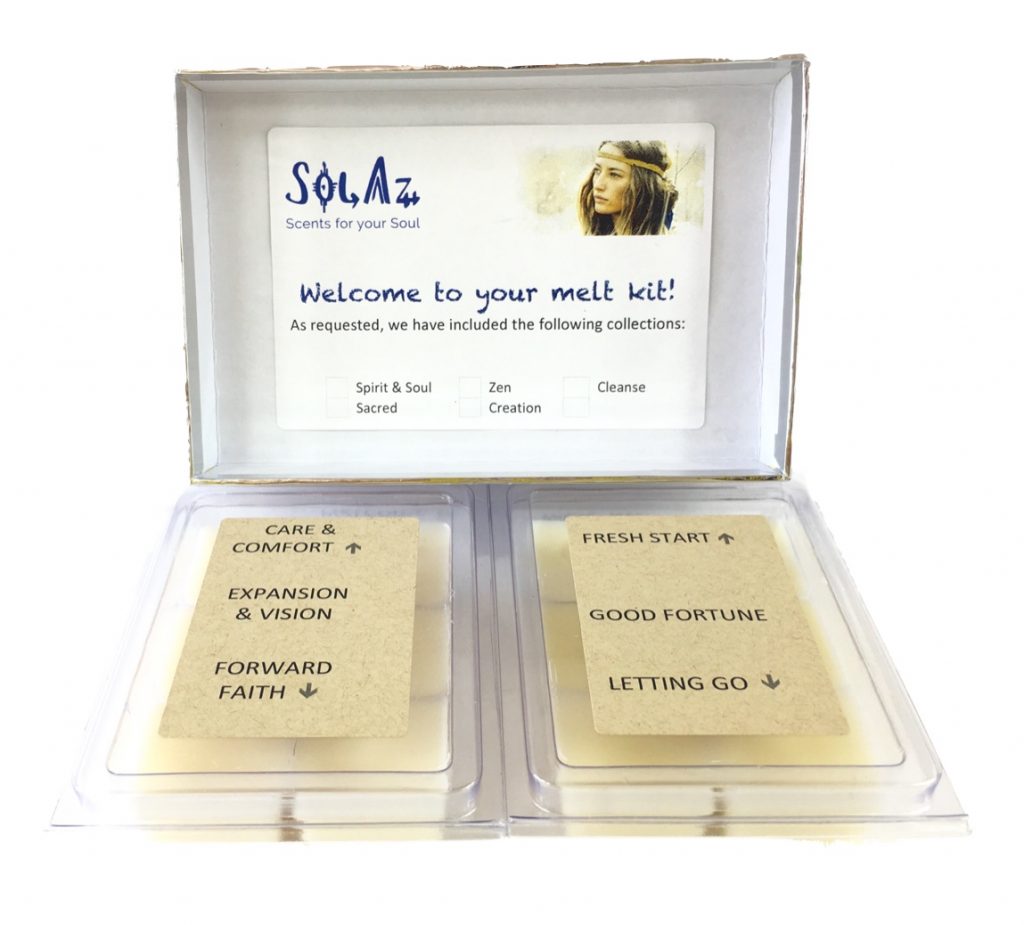 Special Offer!
Treat yourself properly with our Melt & Mosaic Starter kit!
For just $39.95 you will receive:
12 FREE Natural Soy Melts
1 x Mosaic Oil Burner
6 x Tea Light Candles
1 x Scents Menu
3 x Solaz Guidance Cards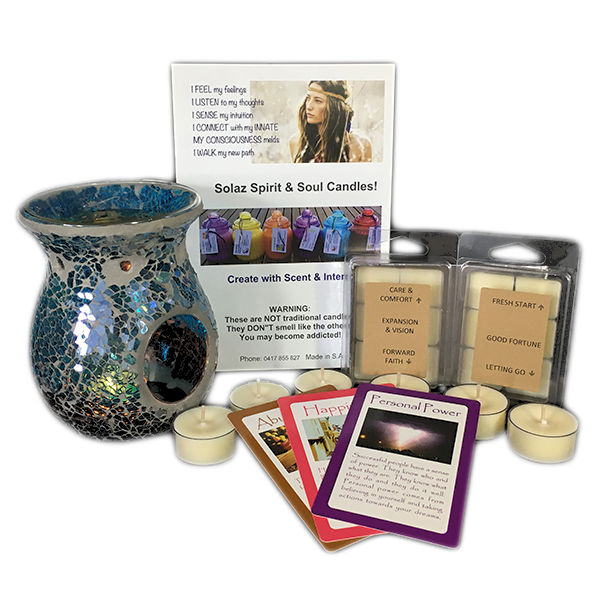 Free Melts Offer ($35.00)
reviewed by Paula Darch

---

I love these melts and so does my whole family. My husband puts the burner on before I get up in the morning,so I wake up to a lovely scent through my whole house. Thank you Solaz for making another amazing product. Im looking forward to getting many more as each new scent you release just gets better

View this product →

Melts & Mosaic Starters Kit ($70.00 )
reviewed by Shaz Clark

---

Just got home to my delivery of melts with mosaic burner, omg the smell when I opened the box- amazing . Had to light one straight away. Less than a minute and they are already melting and sending off that divine scent. Thanks! Xoxo

View this product →
Free Melts Offer ($35.00)
reviewed by Paula Darch

---

I love these melts and so does my whole family. My husband puts the burner on before I get up in the morning,so I wake up to a lovely scent through my whole house. Thank you Solaz for making another amazing product. Im looking forward to getting many more as each new scent you release just gets better

View this product →
Melts & Mosaic Starters Kit ($70.00 )
reviewed by Shaz Clark

---

Just got home to my delivery of melts with mosaic burner, omg the smell when I opened the box- amazing . Had to light one straight away. Less than a minute and they are already melting and sending off that divine scent. Thanks! Xoxo

View this product →